Decided to take another shot at the MFT sketch Challenge since I just received my order in the mail.
I ordered the cute little squirrels. Anyone who knows me, knows I just love squirells. To some, they are furry rats, but to me that are cute whimsical critters with cute personalities. I once had a squirrel who lived in my backyard. I called him Mr. Beeve. He wasnt afraid of me and would sit on the edge of the bird feeder when I filled it with sunflower seeds. I was so tempted to touch him but decided to respect him. He use to have a partner and the two of them would chatter and chatter away. But sadly his girlfriend was killed by a car. So it was just me and Mr. Beeve for a long time.
The sketch this week looked easy but darn it, I did not have those great dies.
Maybe if I win, I can order them. So I made do with an older Blueprint set that had a half circle.
I had fun coloring these little guys while watching Season 4 of Outlander.
Inside is a cute little message. I never have enough birthday cards and I always forget to mail the cards out.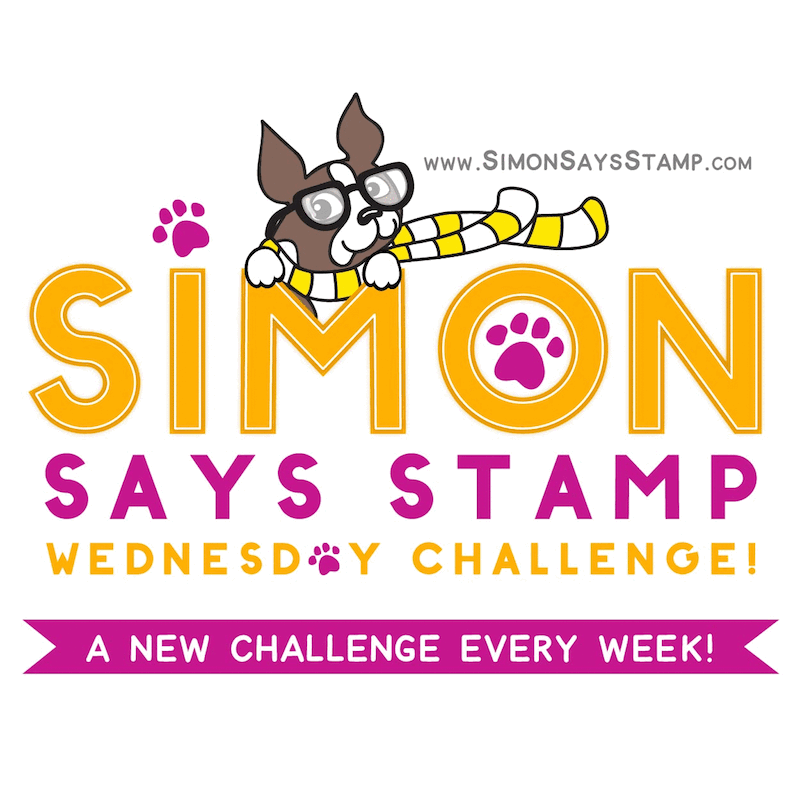 I decided to add this to the Simon Says Challenge since I am using a die cut.
You can follow any responses to this entry through the RSS 2.0 feed. You can leave a response, or trackback from your own site.