For the last few years I have made my Christmas Cards instead of buying them. Not sure what prompted that change. Maybe I had more time, maybe I could not find cards I like, maybe I am just plum crazy.
This year I snagged the card design from Cathy Z using Honey Bee Stamps. I also did my cards last year from Honey Bee Stamps.
Although these cards were easy to make I had to glue a million little letters and pieces together.
Of course I was late mailing my cards again. Like every year!
I decided this year to decorate the envelopes as well. I used my new Maltese Return Address Stamp on the card. It looks like Ms. Olive.
For the inside of the card I used a Tim Holtz Christmas Stamp that I had found in my stash. Thought it would work perfectly.
And then on the back I have my Handmade by ShinyTinFoil.com stamp. I just ordered it on Etsy and the dear woman mailed it within one day. It is adorable and I will have to order one with my name versus my brand.
And the final piece is the envelope. The bunnies come from the same Stamp Set.
However the thrill of it all, is that once I posted it on Instagram, Honey Bee Stamps reposted it. I received over 600 likes and got some new followers on Instagram! Yahoo!
I mailed off the stamps and the some peeps let me know they got theirs. No returns in the mail (as of yet).
Until next year.
I really need to get started sooner. LOL.
Adding to the Simon Says Anything Goes Contest!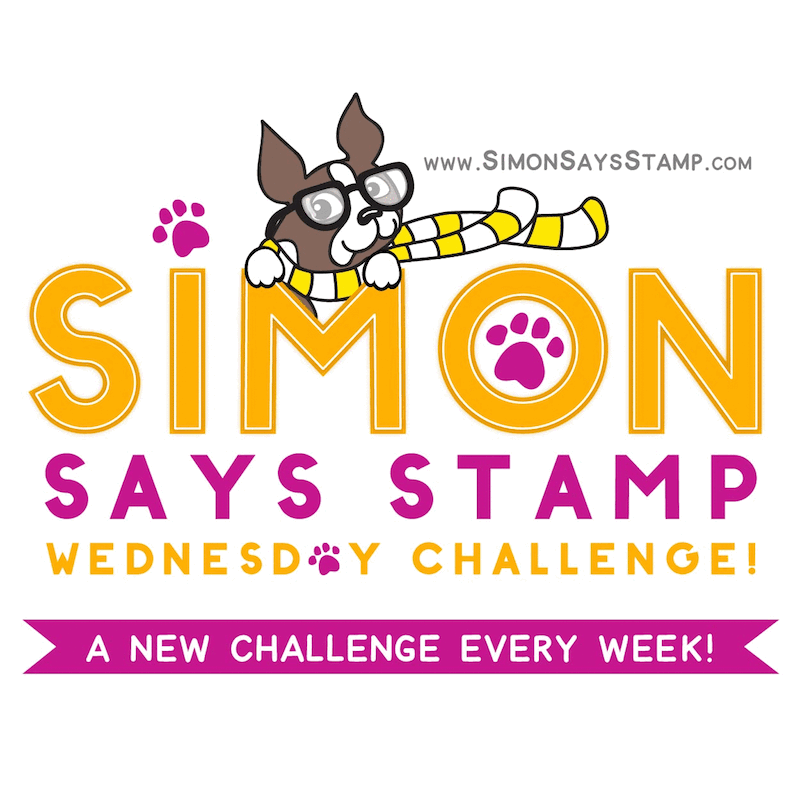 You can follow any responses to this entry through the RSS 2.0 feed. You can leave a response, or trackback from your own site.