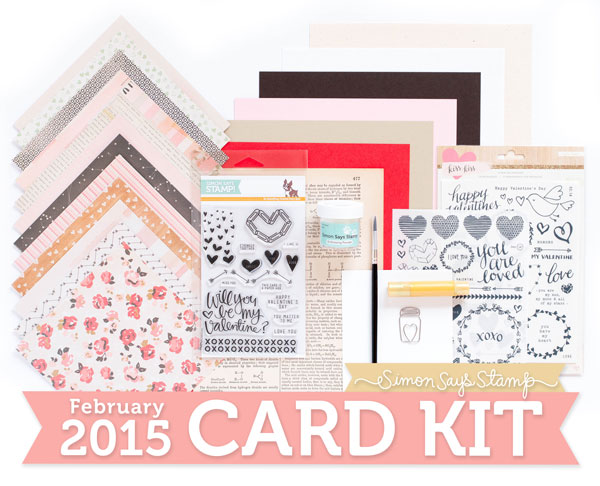 So I dragged my feet to make the cards from the card kit.   Especially since Valentines day is over with, I really lost my desire to create cards with hearts and valentines.   But tehn I found out my sister got the card kit subscription.  I was thinking WAY COOL, we can challenge each other to make cards.  So the goal was to create THREE cards and actually did made FOUR cards.
My first card is the LOVE card.  I liked the die from My Favorite Things and I thought it would work great with the card kit.  I decided to color my own ribbon with distress stain from Tim Holtz.   This worked out great and the color matched the card base.
So here is the stupid mistake I made.  After I made the ribbon,  I took my card front and turned it over to glue it to the base.  Well I guess I did not clean my work space as cleanly as I should have.  Dang it, I got red ink on the front, mostly on the bottom of the tag.  So I ended up cutting a new bottom piece and placed it over the bottom.  Cannot really tell, but zoom in on that letter L and you can see the patch job I did covering paint.   It was not a good day.   But it got better on the next card.
Thanks for Looking!!
Supplies:
Simon Says Stamp February 2015 Card Kit
Seam Binding Tape
Distress Stain – Festive Berries
Wendy Vecchi Red Geranium Embossing Powder
My Favorite Things Die-namics  LOVE die
Lawn Fawn Stitched Party Banner
You can follow any responses to this entry through the RSS 2.0 feed. You can leave a response, or trackback from your own site.