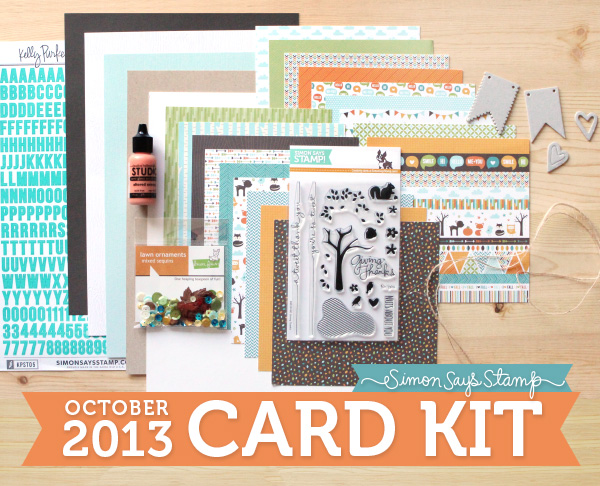 I challenged myself to make at least 3 cards from the monthly card kit.  It was easy with this one because I love Autumn and Squirrels!!!  LOL
I really loved the crisp blue paper with trees byt it begged for a little red cardinal sitting on a branch!   To bring out the red bird I framed the paper with red cardstock.  It just peeks out from the side and frames the little banner!  I used glossy accents on the bird to give it a little depth.
Supplies:
Simon Says Stamp Club October 2013
red cardstock
glossy accents
Archival Red Geranium Ink
You can follow any responses to this entry through the RSS 2.0 feed. You can leave a response, or trackback from your own site.